Import Redis
Overview
In this guide, we will how to import redis database from your current setup into a Cloudron app.
Cloudron uses Redis' RDB persistence format for point-in-time snapshots at specified intervals. To import the RDB, you must first create a dump file in your existing redis installation. You can do this by sending redis the SAVE command.
Import
Stop the app using the stop button in Console section. This will stop any dependent redis container as well.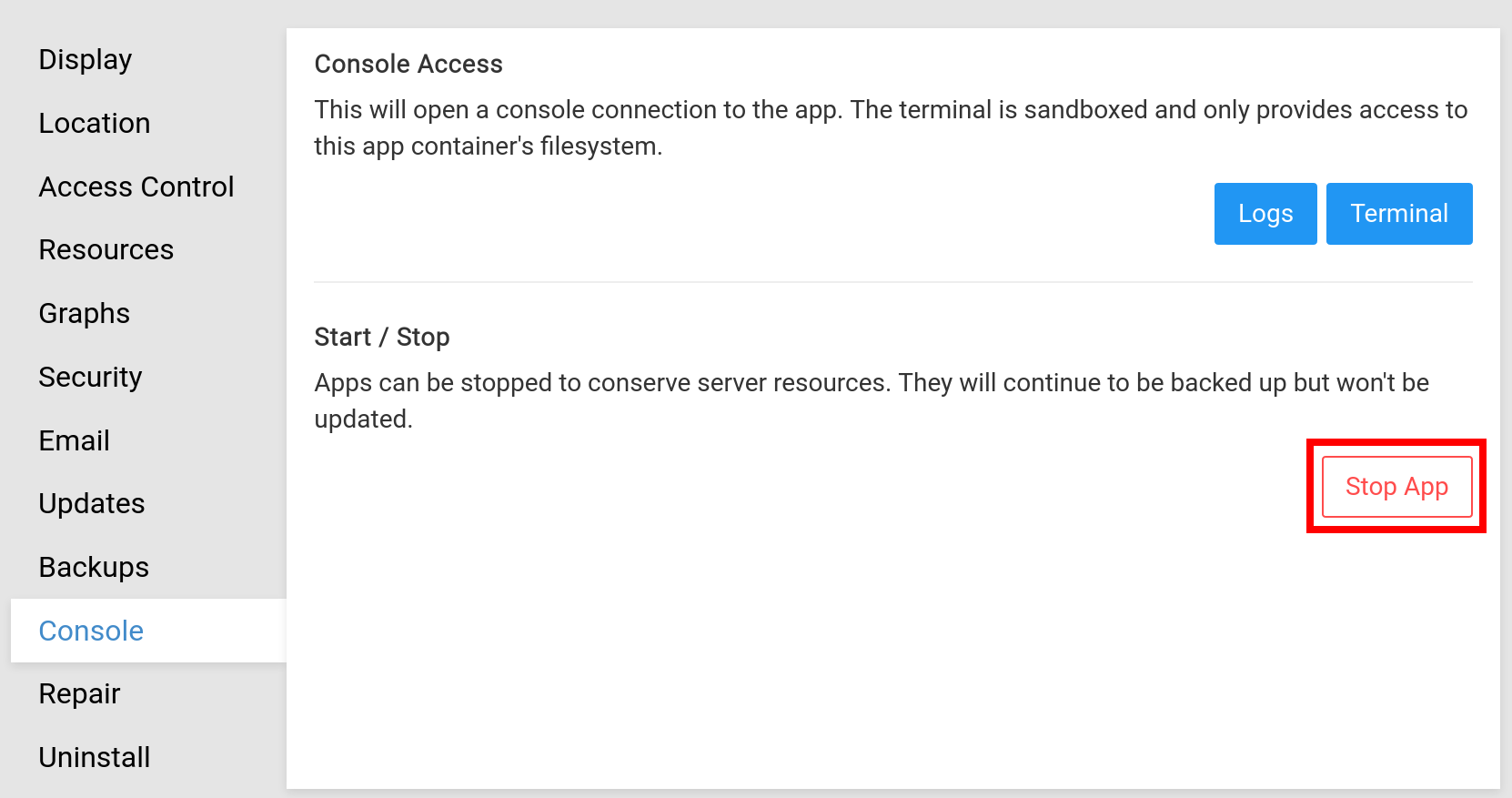 Identify, the app's id from the Updates section.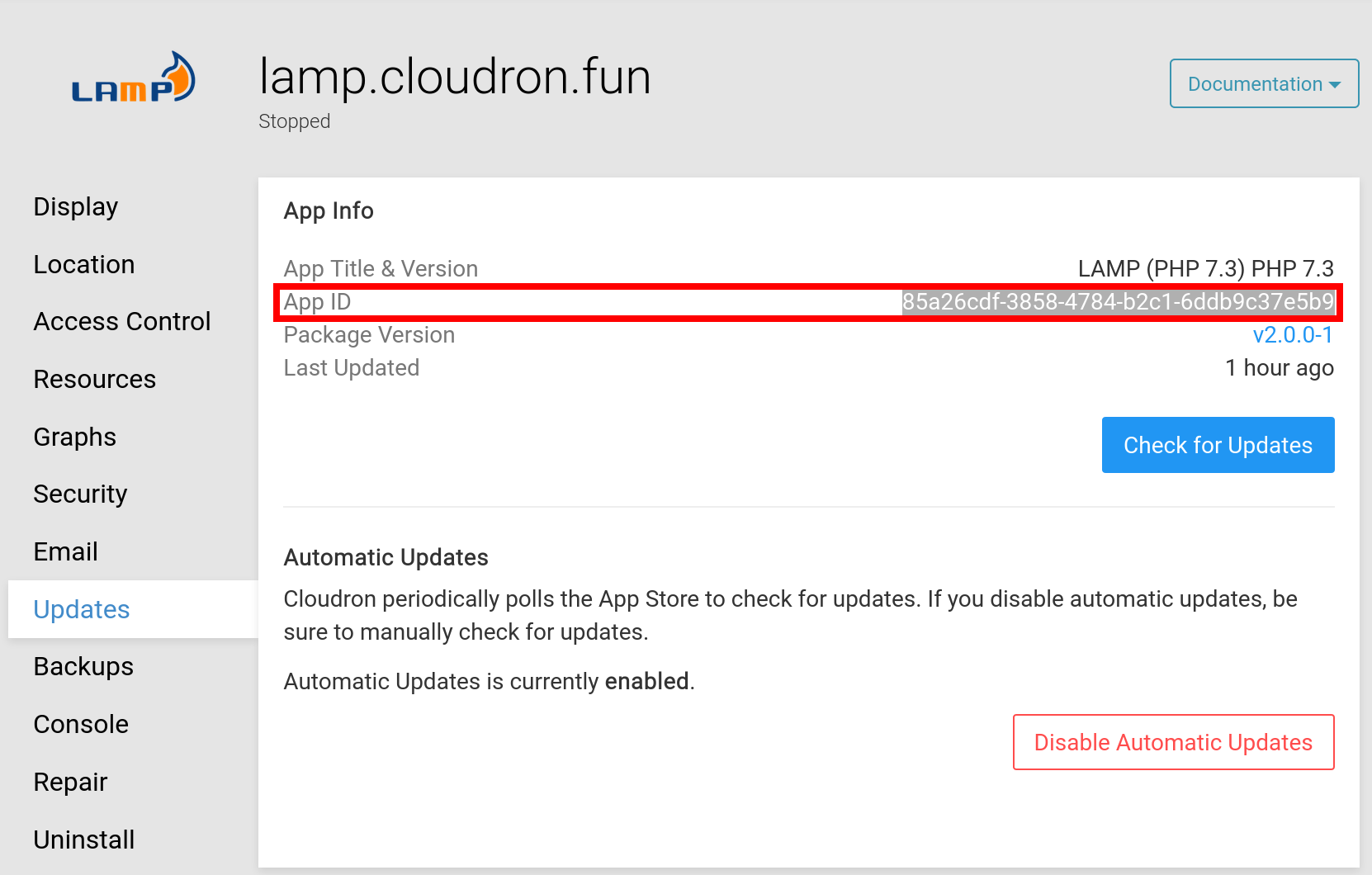 Copy over the redis dump file via SCP. Be sure to replace server-ip with your server's IP address and the app id 85a26cdf-3858-4784-b2c1-6ddb9c37e5b9 with your app's id below.
$

 

scp

 

dump.rdb

 

root@server-ip:/home/yellowtent/platformdata/redis/85a26cdf-3858-4784-b2c1-6ddb9c37e5b9/dump.rdb
dump.rdb

                                                                                                  

100

%

   

692

     

4

.8KB/s

   

00

:00

    



Start the app using the start button in Console.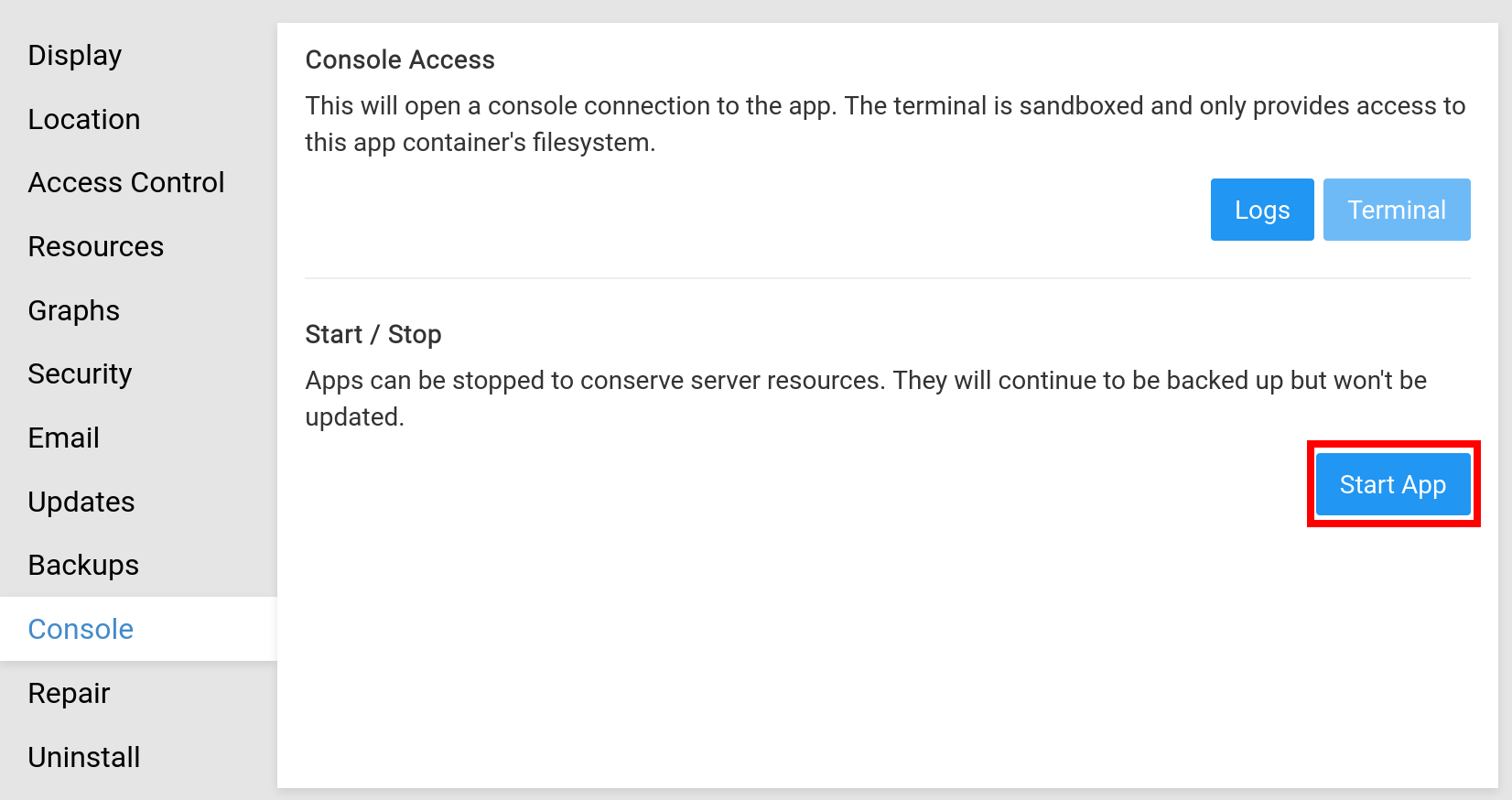 Verify
Open a Web Terminal by using the Terminal button in the Console section.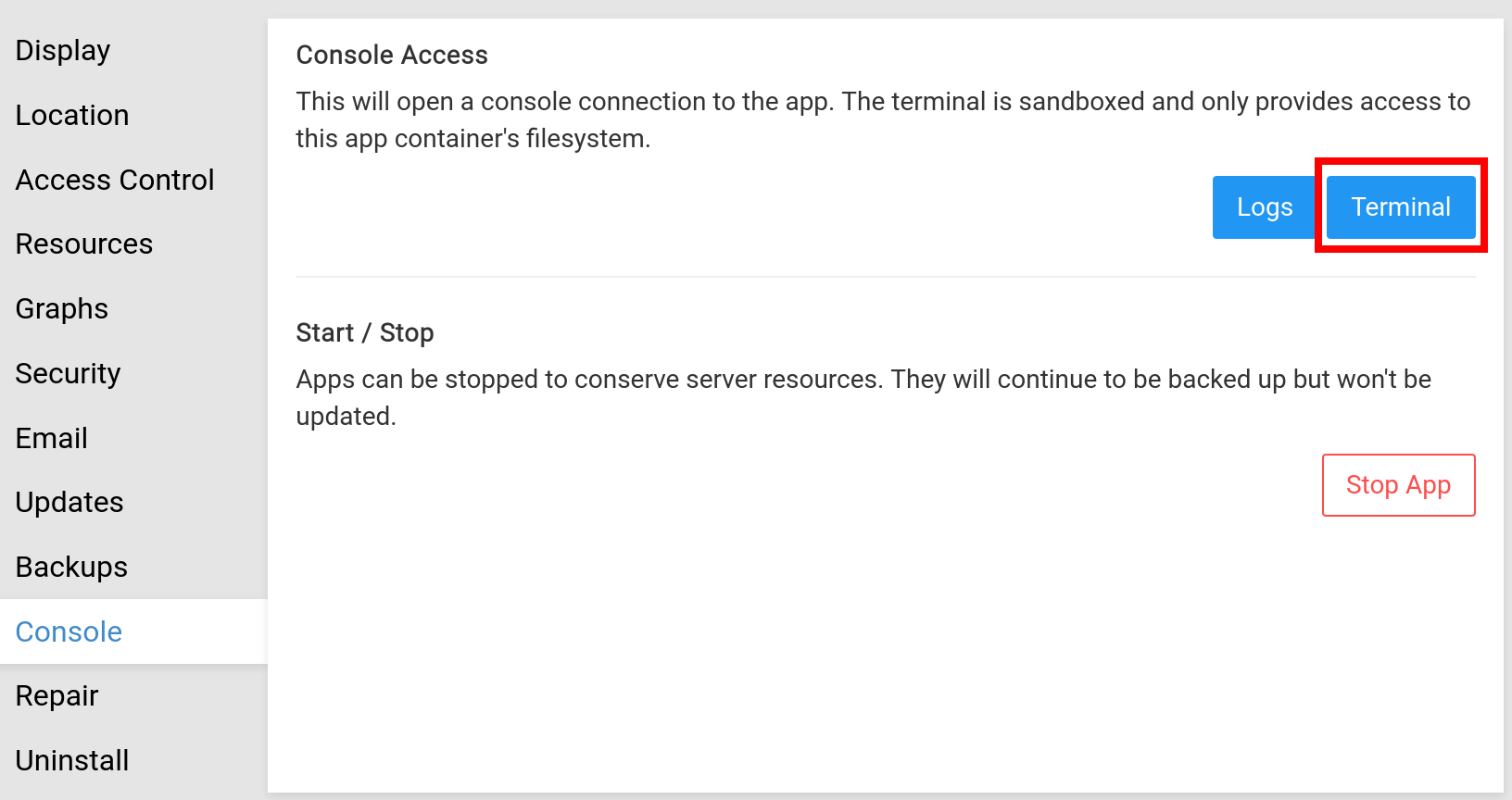 Click the 'Redis' button on top of the terminal window. This will paste the Redis CLI command required to access redis. Simply, press enter to start using the Redis shell.