osTicket App
About
osTicket is the world's most popular customer support software.
Admin Checklist
Do not remove the email address of osTicket Alerts under 'Email Addresses'. This mailbox is managed by Cloudron. The email address can be changed from Cloudron dashboard's Email section. To change other settings like the Email Name, the osTicket UI requires the SMTP password. You can get this by opening a Web Terminal and executing env | sed -n -e 's/CLOUDRON_MAIL_SMTP_PASSWORD=//p'.

Change the administrator email under Emails -> Email Settings and Options. If you miss this, osTicket will send alerts to this address and bounces get attached to tickets.
User Management
osTicket is integrated with Cloudron user management. However, osTicket does not support auto creation of user accounts - see this and this for more information.
To workaround agents must be manually added into osTicket before they can login. When adding an agent, choose LDAP as the authentication backend.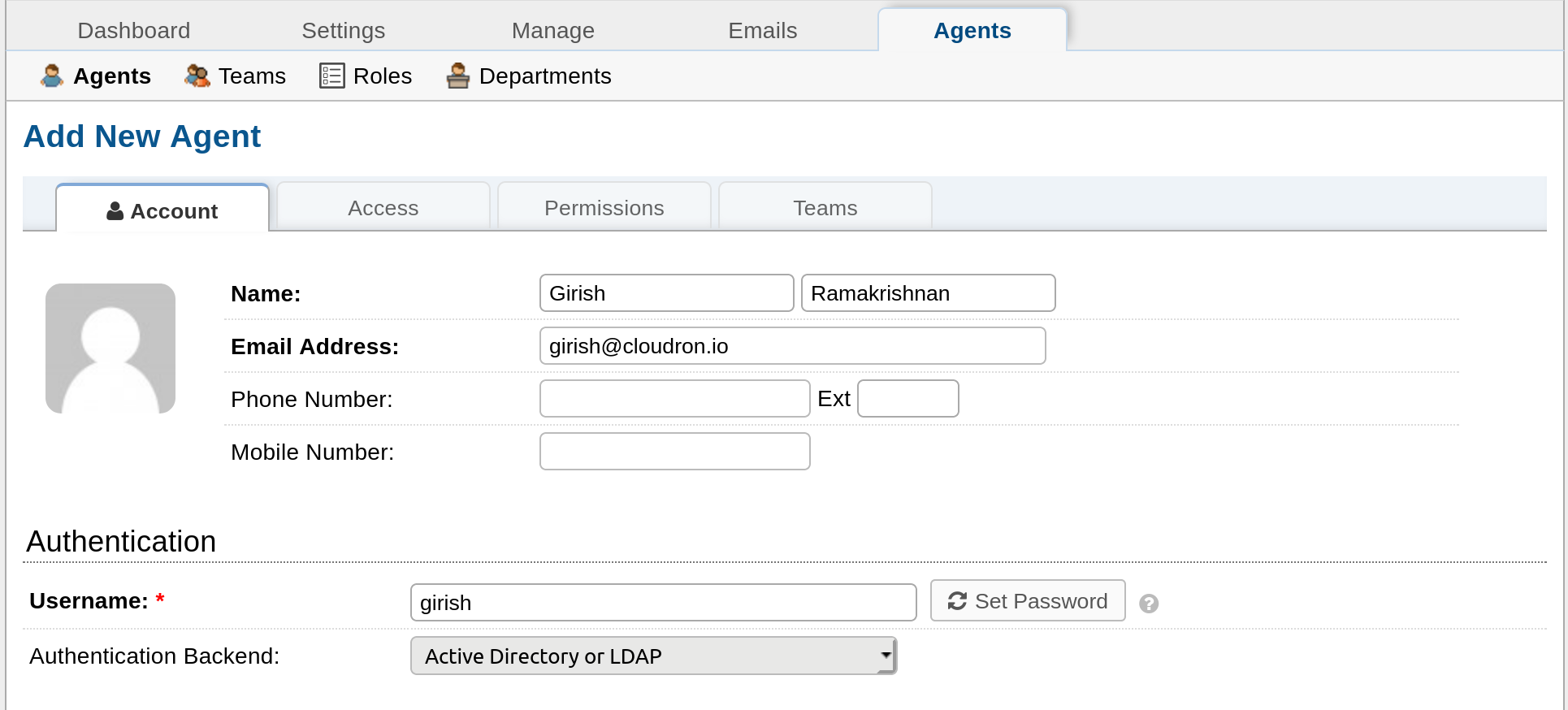 Emails
osTicket can be configured to process emails from mailboxes hosted with or without Cloudron.
When the mailbox is hosted in Cloudron, you can use the IMAP+SSL at port 993 for receiving Email:

To send email, use port 587:

CLI
osTicket comes with a CLI tool for various administrative tasks like managing users. Use the Web Terminal to run the following command:
    

sudo

 

-

E

 

-

u

 

www

-

data

 

php

 

/

app

/

code

/

upload

/

manage

.

php