Collabora Online (CODE)
About
Collabora is a collaborative online office suite based on LibreOffice technology.
Setup
The Collabora app can be used to provide rich document editing functionality for files hosting inside NextCloud.
Install NextCloud from the App Store. For this example, we assume NextCloud was installed at nextcloud.example.com.

Install Collabora from the App Store

In the Collabora setup UI, provide the domain of the NextCloud installation. If the main domain is the same for both apps, no changes have to be made.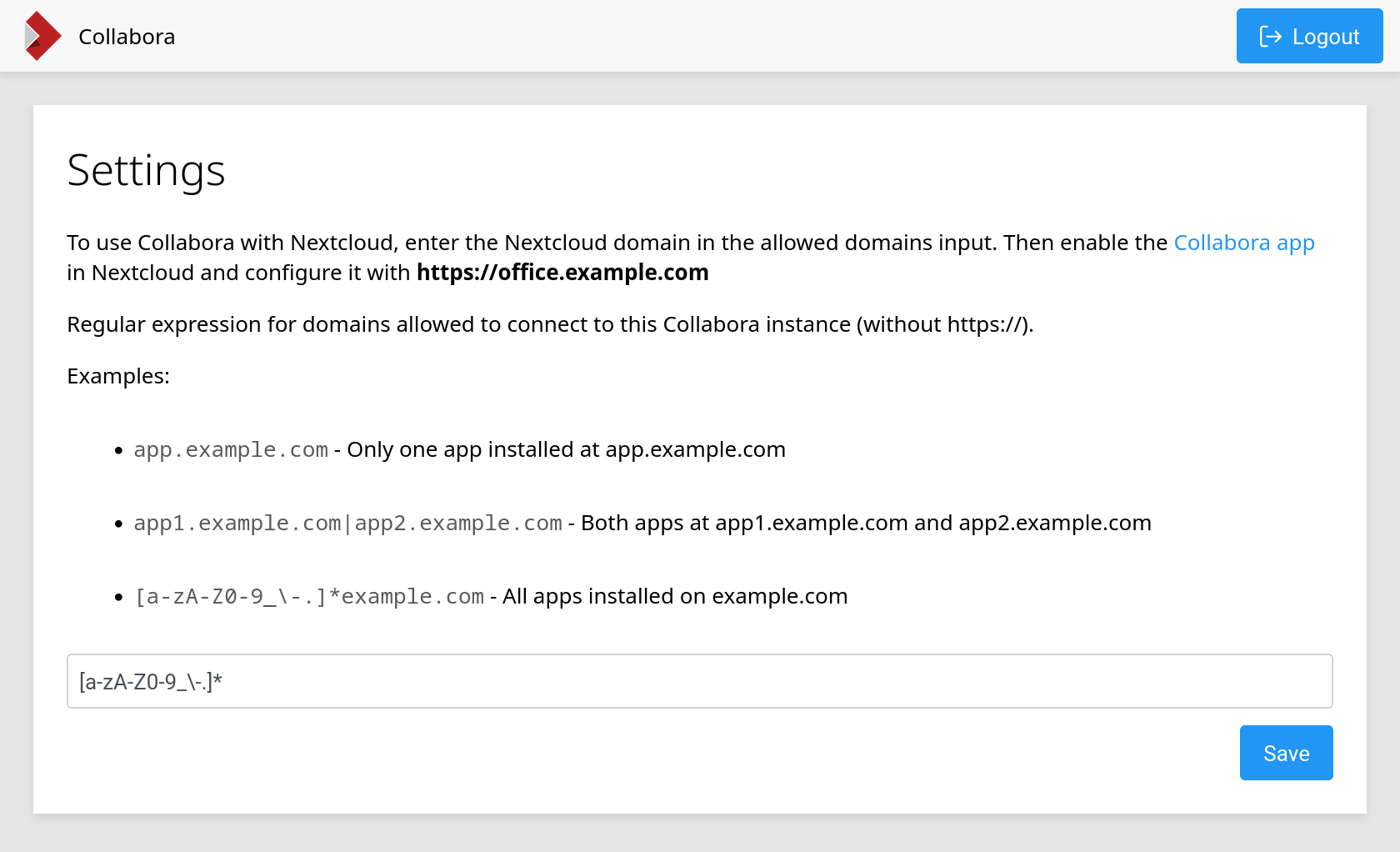 Enable the Nextcloud Office app in NextCloud. This app is under the Office & text category in the NextCloud app store. Once installed, go to NextCloud Settings and select the Office item on the left pane. Enter the domain of the collabora installation.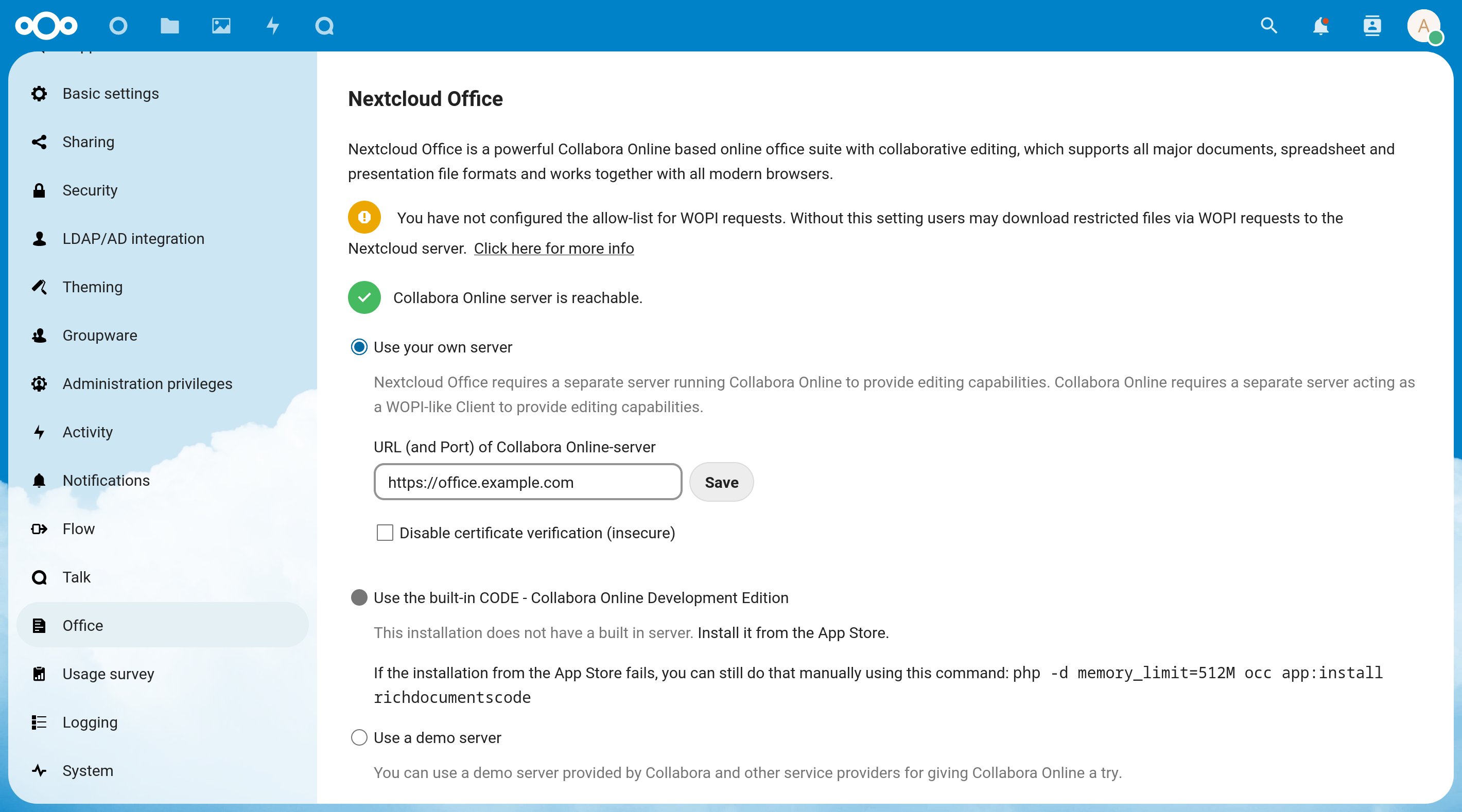 You should now be able to view and edit rich text documents right inside NextCloud.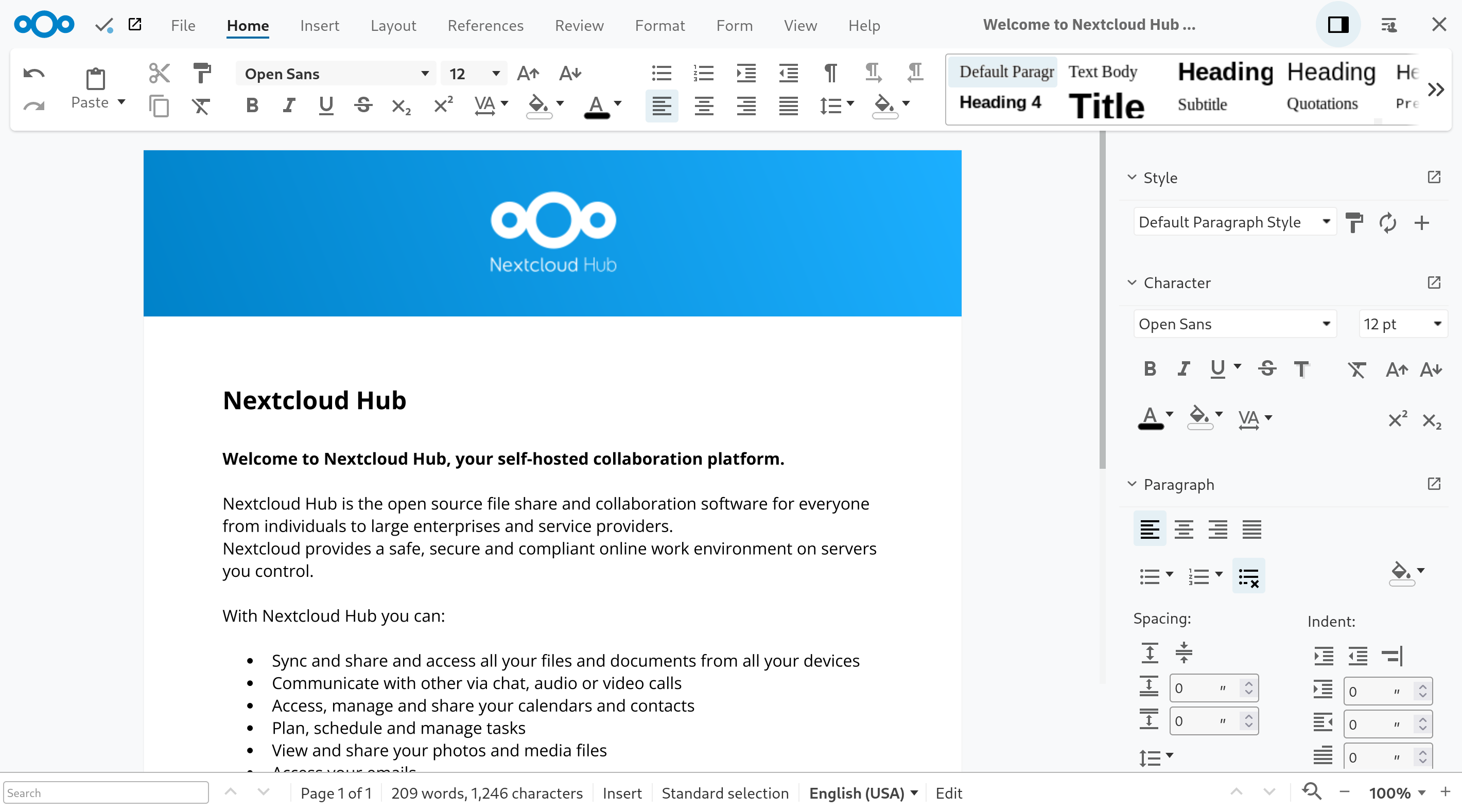 Spell check
The empty document templates that are provided by default in Nextcloud are German documents. For this reason, it might appear that the spell-checker is flagging a lot of spelling errors.
The language of a document can be changed in the footer of the editor.
Adding fonts
To add custom TTF fonts, place them into /app/data/fonts and restart the app.
Custom config
Configuration can be customized by editing '/app/data/coolwsd.xml` using the File manager. Use the source code as reference for the values to customize.
Be sure to restart the app after making any changes.